The public get their first sneak preview of the new UpStage platform in June, at the Bodies:On:Live festival: there will be work-in-progress presentations of Jeux de Massacre (the last performance to be created in the old UpStage) and Mobilise/Demobilise, as well as two hands-on workshops in the beta version of UpStage.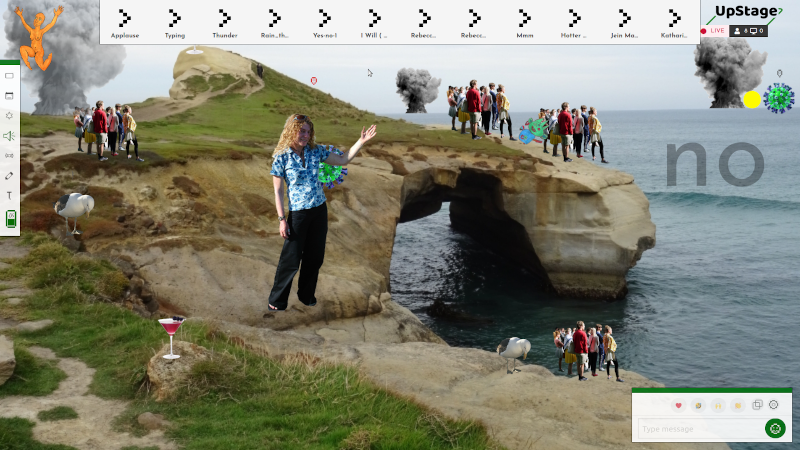 The two 90-minute workshops are on 9 June at 9am UK time (led by Helen Varley Jamieson and Vicki Smith) and on 14 June at 8pm UK time (led by Helen and Christina Papagiannouli). You need to register for the workshop, which will begin with a short introduction in a Zoom meeting. The workshop fee is pay-what-you-can, with proceeds going towards the festival costs and the participating artists.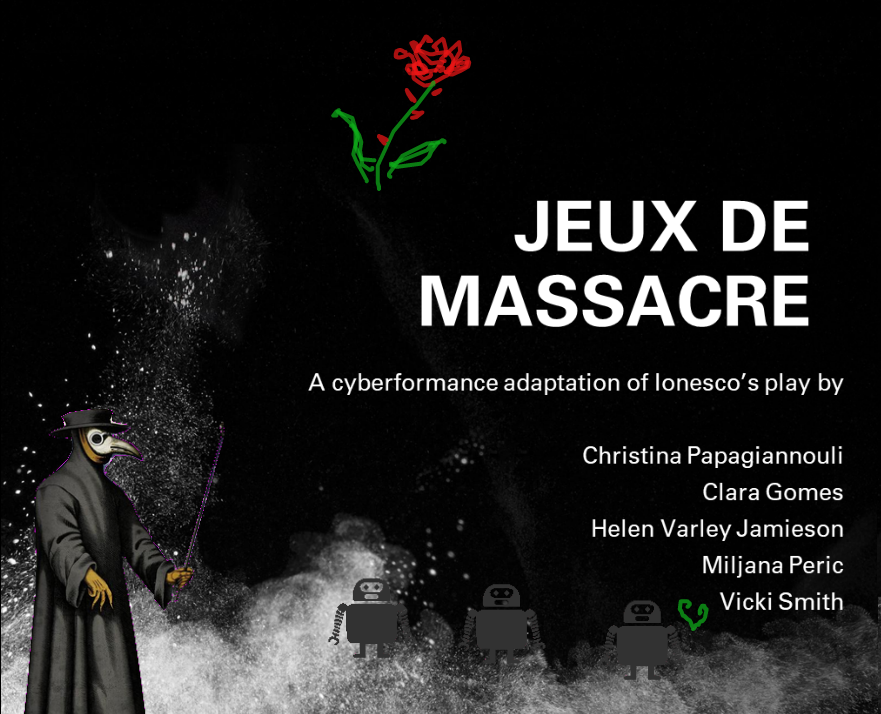 Mobilise/Demobilise will be presented on 24 June at 8pm UK time and 27 June at 9am UK time. Jeux de Massacre plays twice on 26 June, at 12 noon UK time and at 8pm UK time. As with the workshops, you need to register to attend, and there will be a short introduction in Zoom before the perforamnce begins in UpStage.
Bodies:On:Live is the first online festival of the Magdalena Project, an international network of women in contemporary theatre and performance. The festival theme explores how live, embodied artistic practice can be transformed and continue to engage and inspire us in the online space and asks, what happens to theatre when bodies are distant, when here is also there?
The festival presents the work of more than 60 artists from around the world, with the workshop programme beginning on 5 June and the festival of performances, panels, talks and other events taking place 24-27 June. Everything is live, online, and pay-what-you-can.  Check out the full programme at onlinefestival.themagdalenaproject.org.