2020-21: complete rebuild to mobilise UpStage!
We are currently in the middle of a complete rebuild of the platform – get involved now to contribute to this exciting project!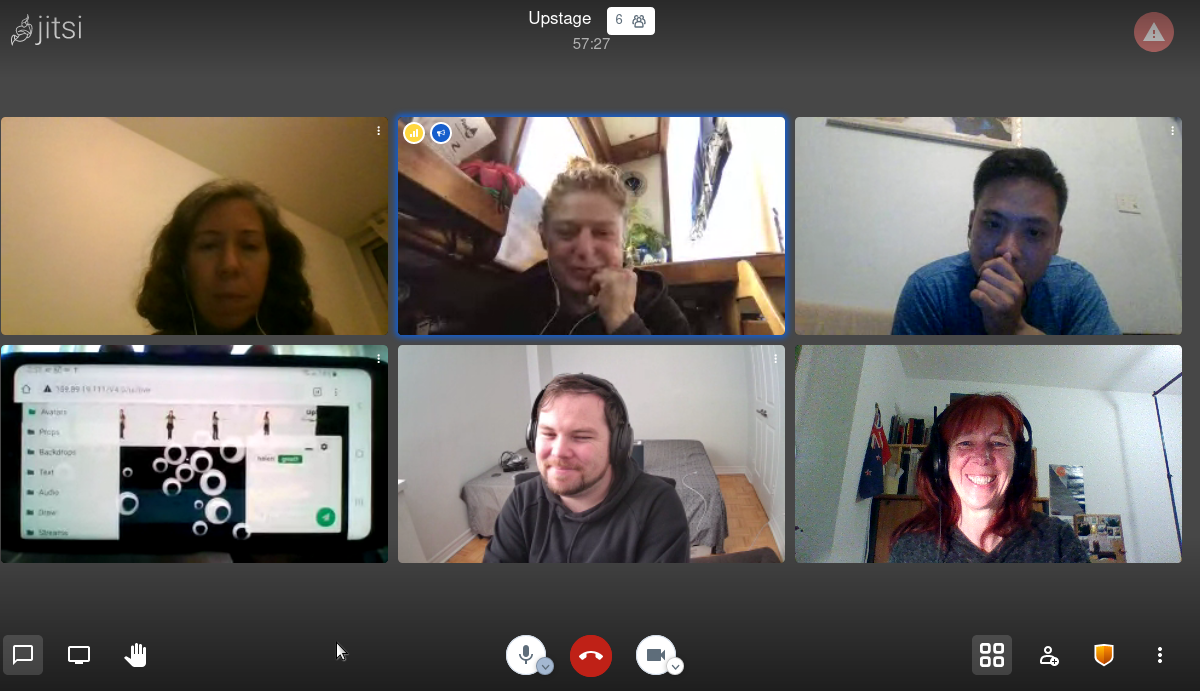 As part of the Creative Europe funded Mobilise/Demobilise project, the new platform will function on mobile devices as well as desktop computers (no longer dependent on Flash) and incorporate other enhancements. Lead developer for this project is Paul Rohrlach, and the team includes Gloria W. and Nguyen Hong Phat. Read more here.
UpStage is an open source software development; we welcome any interested developers to join the team.
How to get involved:
Developers' Blog
Another developer, another release … September 17, 2021

The UpStage development team has been joined by Vu Huynh, who is a front-end/VueJS developer.  Vu joins us from Vietnam and will be working closely with Nguyen Hong Phat as we near our 1.0 release. Follow Vu on ...

Securing our streams in beta release 0.8.0 August 26, 2021

The latest beta release of UpStage secures streaming and introduces a distinction between "live" and "object" drawing.
Archival Links & Documentation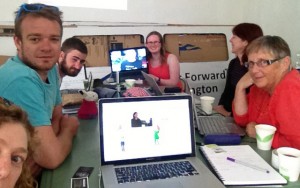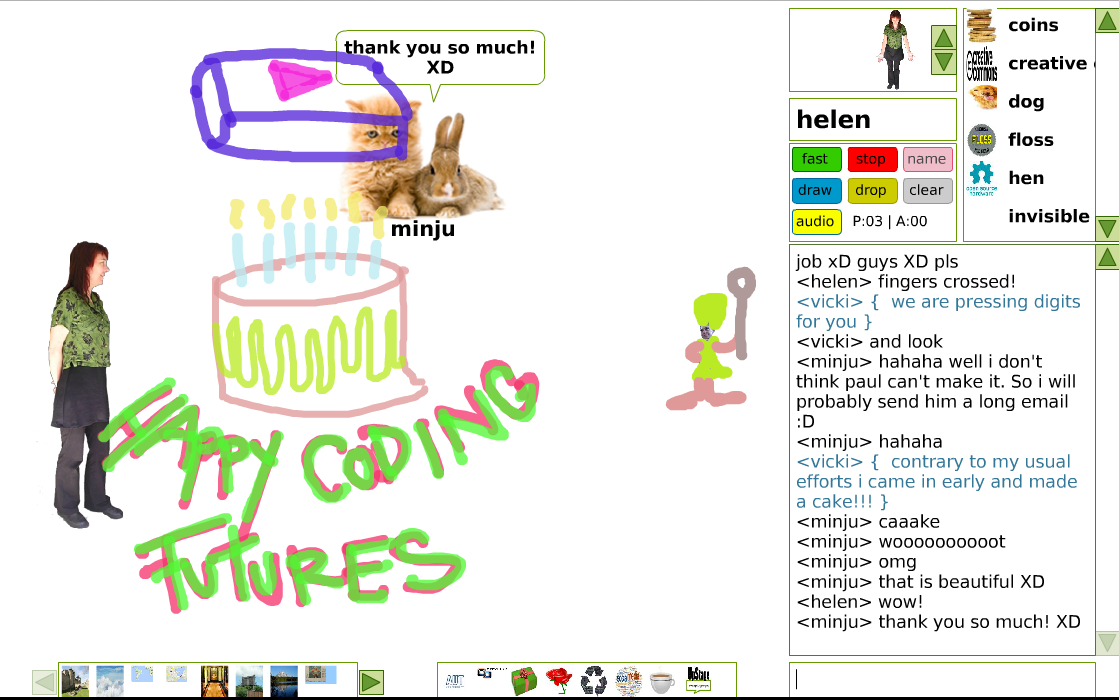 Note: previously we used Sourceforge, and there is still some information and history of the project accessible here. But this is not up to date and anything relevant has been migrated to Github.