October 2021: new UpStage launched!
UpStage has been completely rebuilt and the new platform launched on 15 October 2021 – get involved now to contribute to this exciting project!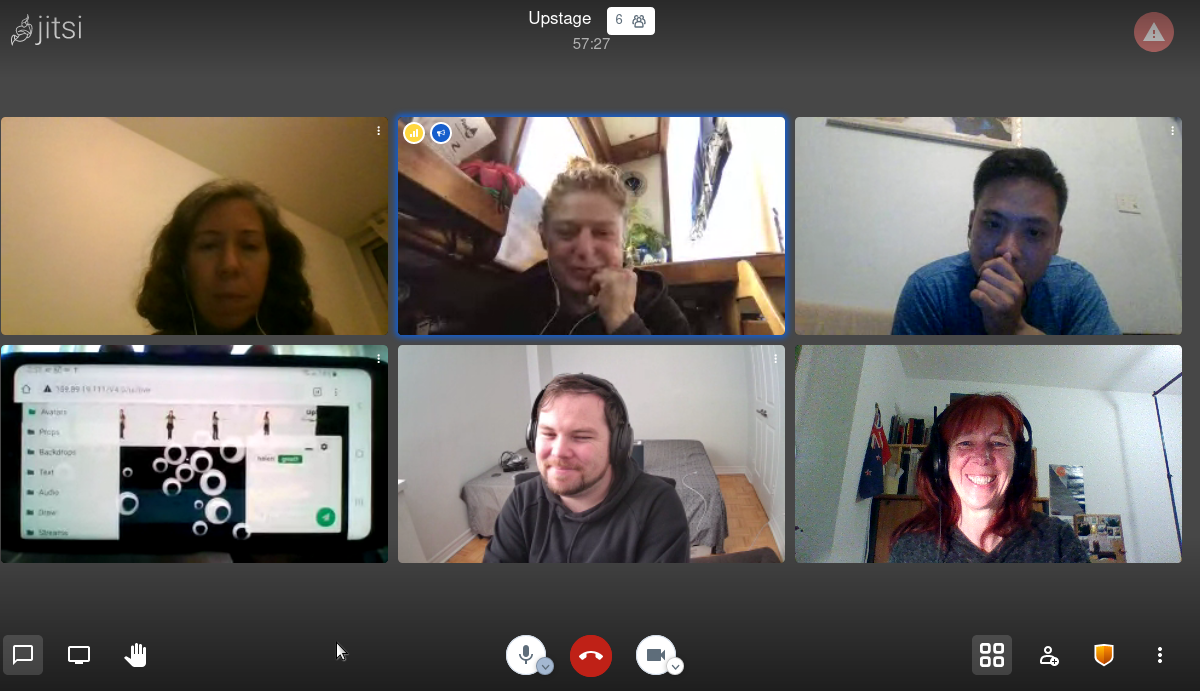 As part of the Creative Europe funded Mobilise/Demobilise project, the new platform functions on mobile devices as well as desktop computers (no longer dependent on Flash) and incorporate other enhancements. Read more here.
Development team
Having been our lead developer since 2010, Paul Rohrlach has now handed that honour over to Gloria W. Also in the development team are Nguyen Hong Phat, Elisa de Castro Guerra, Riad Salameh and Marina M.
UpStage is an open source software development; we welcome any interested developers to join the team.
How to get involved:
Developers' Blog