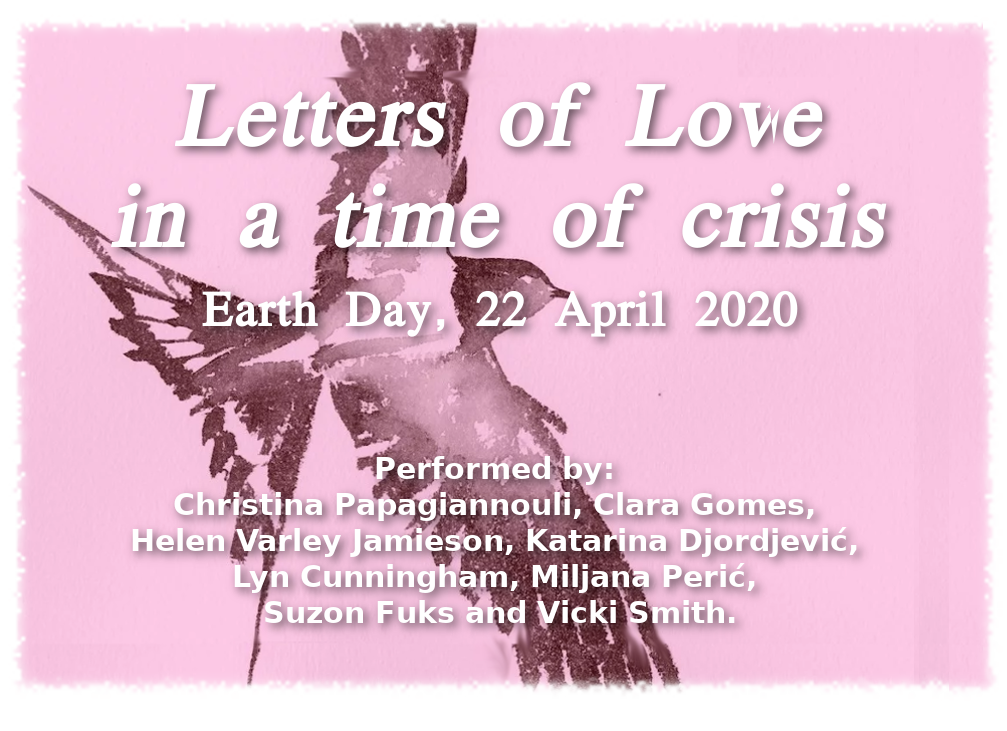 Last year, UpStage participated in "Letters to the Earth", a cultural response to the climate emergency. The organisers of that project are now organising "Letters of Love in a Time of Crisis", and we will once again take part.
The call for letters is now closed, and videos of the readings will be published online on Earth Day, 22 April. We will, of course, perform our letters live in UpStage.
Our performance will take place on Wednesday 22 April at 9am UK time, 8pm in Aotearoa/NZ.
Click here to find your local time. 
Click here to enter the stage.
Please note – if the stage doesn't automatically load, you may need to manually allow Flash in your browser in order to enter the stage. There is information on how to do that here.
"Letters of Love" will be performed in UpStage by Christina Papagiannouli, Clara Gomes, Helen Varley Jamieson, Katarina Djordjević, Lyn Cunningham, Miljana Perić, Suzon Fuks and Vicki Smith.