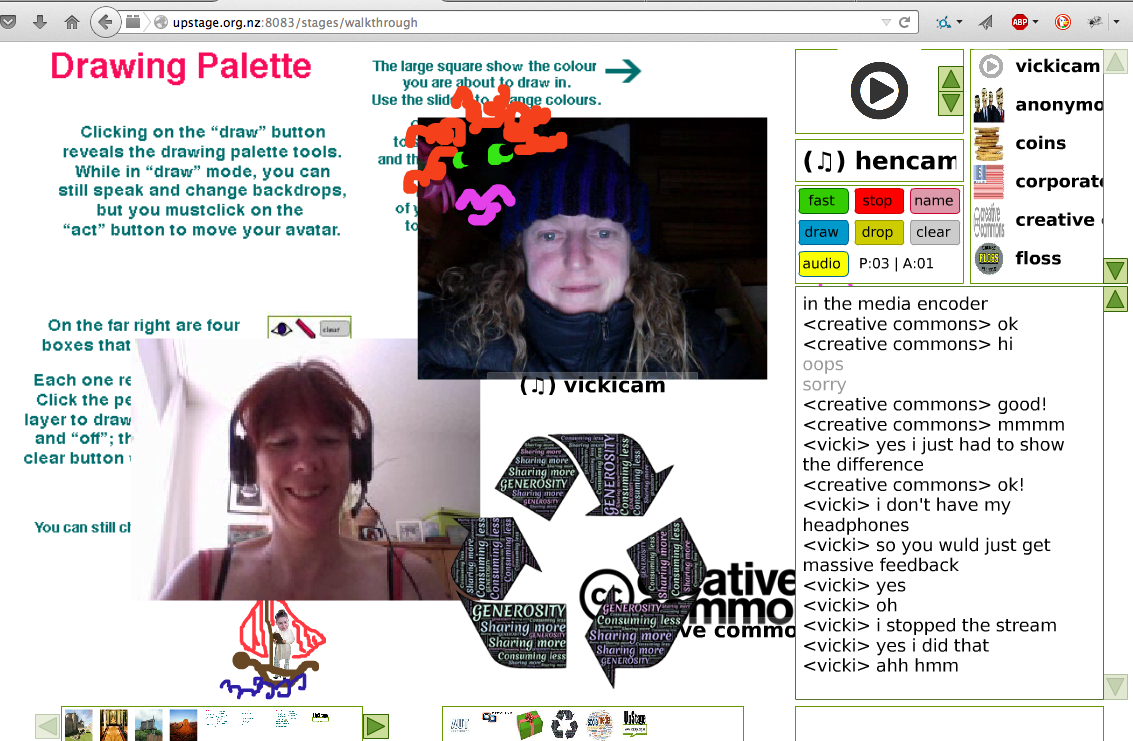 The next open walkthrough will be held on Tuesday 13 September, at 11am CET, 9pm NZ – find your local time here.
The open walkthough is an opportunity for you to learn about UpStage and how it can be used to create cyberformance – live online performances for online audiences. It is a free, online session held in UpStage and usually lasts for about one hour.
To join the walkthrough, email info@upstage.org.nz and ask for a guest log-in.
The walkthrough will take place on the UpStage Open Walkthrough stage.