The 101010 UpStage Festival featured 17 new cyberformances. Because of the big number, the shows were divided into four groups along vaguely thematic lines: Temporal, Trajectory, Tendrils and Transgress.
The performances began at 8pm New Zealand time on Sunday 10 October (find your local time here), and continued for about 20.5 hours (with a couple of refreshment breaks). Click here to view the full schedule.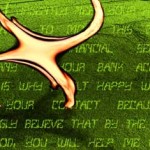 Click to read more and see the shows in each group, or scroll down for a full list of all the performances and links to further information. You can also download the media release (240KB PDF).
---
Here are the 17 cyberformances selected for 101010 (in no particular order):