"There is no better arena or forum for students to learn the beginning steps of virtual theatre than Upstage."
Nancy Reilly-McVittie, senior lecturer, Manchester Metropolitan University.
Click here for the new UpStage user manual, released December 2021.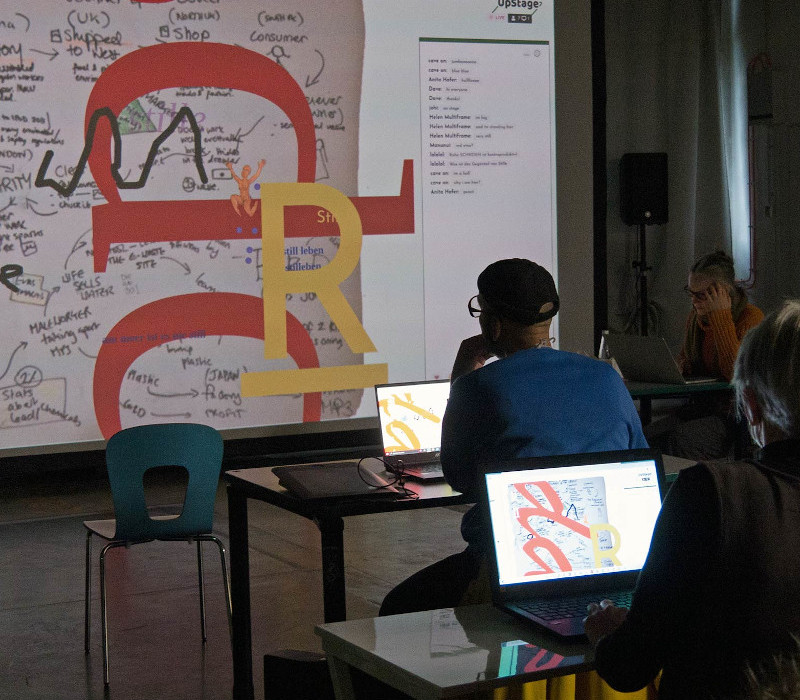 The UpStage team offers online or on-site workshops to introduce groups and individuals to the concept of cyberformance, how to use UpStage, creating graphics for UpStage and devising performances using UpStage. Workshops are customised according to each group's needs.
To learn about UpStage:
Online Workshops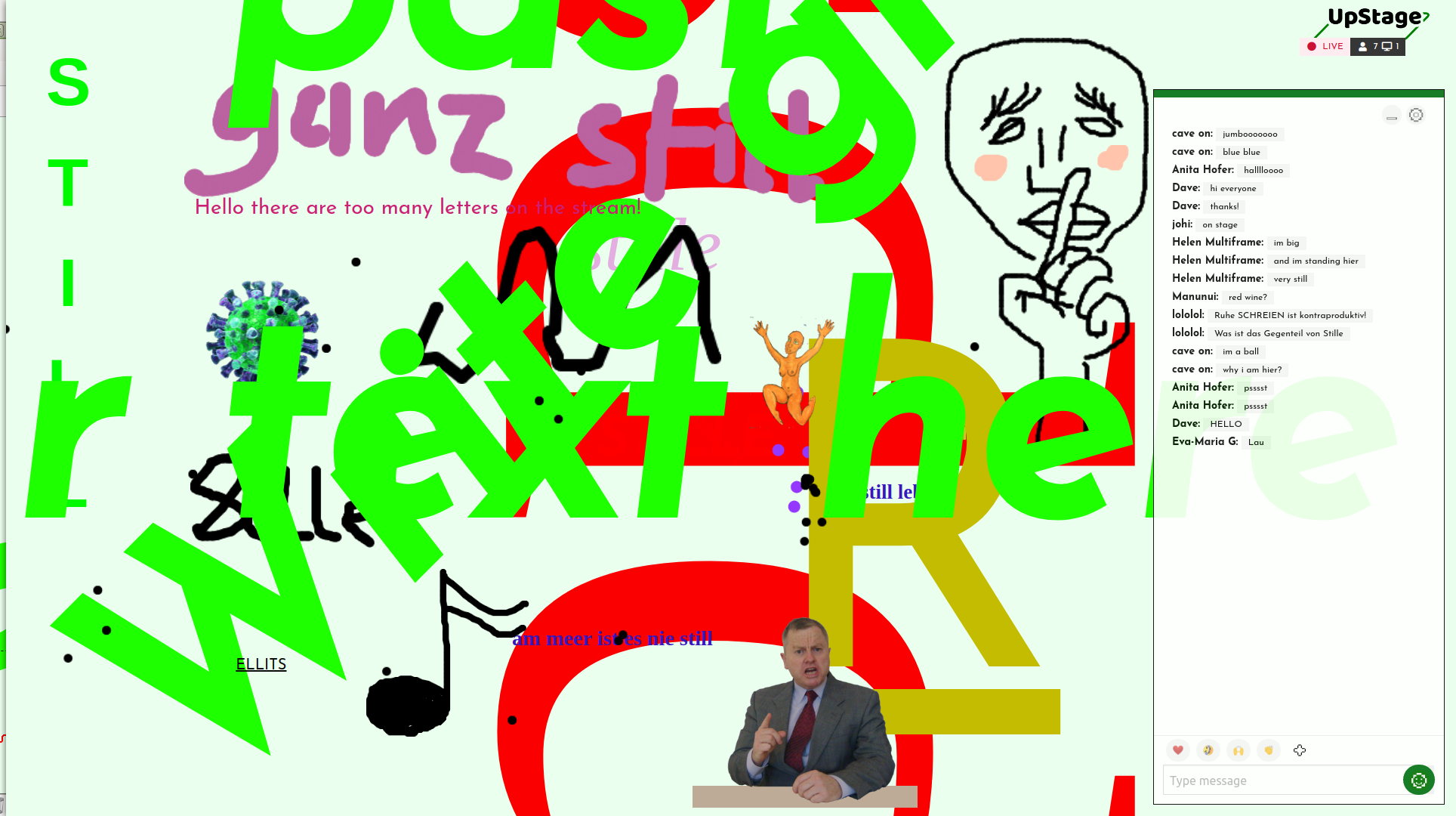 In 2022 we have re-started the regular Open Walkthroughs: free, hands-on online sessions to introduce you to UpStage's tools and how you can create cyberformances using UpStage.
Dates and times are advertised on the Events page, and you can join the Announcements list to be sure to know when one is coming up.
We can also teach workshops remotely, and have done so for groups in the UK, USA and Europe. Remotely-taught workshops range from two-hour introductory sessions to a full day or a number of shorter sessions over several days.
"After your workshop, we had a really rich dialogue about the relationship between the virtual and real spaces of theatre – what is possible, what is not. As a result, I would like to offer UpStage as one of the performative environments that the students in my intro course next quarter can create performances within."
Adriene Jenik, Associate Professor, Computer & Media Arts, Visual Arts Dept., University of California, San Diego
Workshops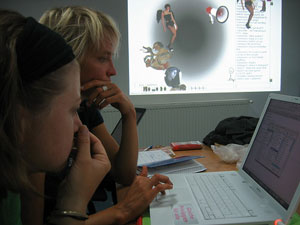 A basic introductory workshop can be as short as two hours; a longer workshop of 15-20 hours will include devising and presenting a short cyberformance.
Technical requirements for workshops are an internet-connected computer and headphones for each participant, and a data projector and screen for the workshop tutor's computer.
Photo: workshop participants at the 2006 Eclectic Tech Carnival in Timisoara, Romania, learn how to use UpStage. Photo: Urska Merc.
To request a workshop or for more information, email info@upstage.org.nz
Recent Workshops
Mobilise/Demobilise – UpStage workshops with artists in Sweden and Austria, remotely and in person, 2021;
We Have a Situation! – workshop process leading to cyberformance and discussion event, Northumbria University, UK; May 2018;
Online workshops for performing arts students at the University of South Wales, January 2017 and 2018;
We have a situation, Coventry! – workshop process leading to cyberformance and discussion event, Coventry University, November 2016;
We have a situation! – ongoing project using UpStage for cyberformance and discussion around contemporary issues, including workshops in creating UpStage performances (since 2013).