The performances that will be presented at the 11:11:11 UpStage Festival are:
Christina Papagiannouli & Evi Stamatiou (London, UK)
The political power of the internet is told through the story of Grusha and Simon from Brecht's play The Caucasian Chalk Circle, placed though in Egypt of 2011. The internet has grown into a public space for political expression, a tool for revolutions fire up. The political power of the internet is demonstrated in the Egypt's cyber blackout, where the entire country dropped of the internet, just after Twitter, Facebook, Google and YouTube were blocked.
This show is in two parts: the first part of the story will be performed at the beginning of the festival (find your local time here) then come back 11 hours later for part two (find your local time here).
This show includes graphic images which may be disturbing to some people.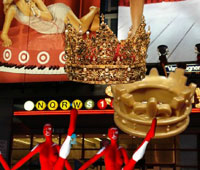 Script: Marlena Corcoran.
Staging and Performance: Marlena Corcoran (Venice, Italy), Marischka Klinkhamer (Amsterdam, Netherlands), Vicki Smith (Harihari, Aotearoa/New Zealand) and Ben Unterman (Vancouver, Canada)
Times Square on Christmas Eve. Did Edward King kill someone? Was the man his father? Do the Rockettes know the secret? Tune in for the avatar can-can and join in the Hallucinated Hallelujah Chorus, as Edward King asks: "Who am I?"
Petyr Veenstra and Floris Sirag (Netherlands), and Gabriella Sacco (Italy/Netherlands)

This performance will be a poetic journey on the source of ideas, and how we build ideas from images that come in our mind. It will play with perception, the focus, the distraction of it, time, size and distance, the imagination, and the memory of things and scenes. A continous stream of shifted focus using words, sounds, and images, will lead or distract the visitor in their journey.
Gabriella Sacco (Amsterdam, Netherlands), Valentina Tibaldi (Torino, Italy)
Whatever our faiths and beliefs, the Earth is surely telling us something, trying to be heard. The world that our ancestors knew is gone. "Magfalda meets the world in pieces" is an innocent and unpretentious journey to the (re)discovery of the world in pieces that surrounds us. Once again, the travel outside reveals something of our most intimate essence.
Paula Crutchlow (UK) & Helen Varley Jamieson (NZ/Germany)
In conversation with make-shift's regular middleman, Paula and Helen facilitate a structured Q&A on what makes Dave tick.
The next full performance of make-shift takes place on June 28 2012; see the web site for more details.
Olivia Furber, Harry Giles, et al (Edinburgh, Scotland)
An Automated Confessional Service, a cross between a Catholic confession and an automated telephone payment service, this mechanical, comodified and malfunctioning Confessional Service elicits absurd public confessions of wrongdoing from participants, and then suggests appropriate penance for the participant to enact there and then.

Students from South Westland Area School, Te Tai Poutini, (Aotearoa/NZ)
A resourceful native bird meets some introduced species in a clash of ecologies. No cultural icon is safe.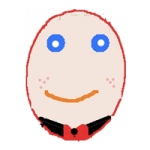 Students from Paparoa Range School, Te Tai Poutini, (Aotearoa/NZ)
A risky situation, a broken dream, a series of events that will have the characters scrambling for a nutritious solution to an age old problem.
Vicki Smith (Harihari) Hannah, Ellen and Joanne (Paparoa Range School) Aotearoa/NZ Using the ancient practice of Whai (String Games) a navigational marker will be revealed. Audiences are encouraged to bring a 2 metre length of cord knotted into a single loop. String Games is a prologue to Vicki's current creative investigation "Wake".
This work refers to this unit of work on Te kete Ipurangi – Nga taimana e rua Te Ao Kori
Katarina DJ. Urosevic (Serbia), Francesco Buonaiuto (Italy) and The Levi@hans
Warning: This performance might contain some adult content.
Warning: This performance might contain excerpts from Pier Paolo Pasolini's Che cosa sono le nuvole and Federico Garcia Lorca's El publico.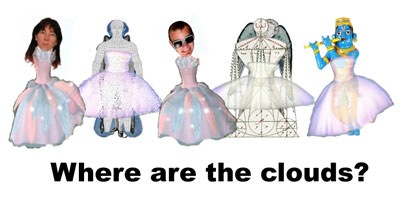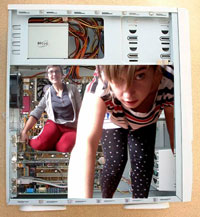 Inge Hoonte & Birgit Bachler (Netherlands)
Performance by students of the MA Networked Media department at the Piet Zwart Institute in Rotterdam, NL. We will showcase and integrate live programming skills, animation, poetry, physical performance, and open source programs with a local audience as well as in the environment of the UpStage browser-based platform.

The 11:11:11 UpStage Festival has received funding assistance from Creative New Zealand – Thanks CNZ!