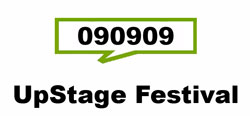 The performers are all busy rehearsing their shows and any day now we will be publicising the schedule of performances. There are now 13 shows, with a couple of late additions – check the performances page for details – and the nodes are confirming their times – check the nodes page for details of a node near you!
For those of you watching from home, the times will be publicised here in the next days, and there will be live links to the stages from this page on the day of the festival. Remember that, due to time differences, for some people the festival will begin on the 8th & for others it will end on the 10th. Always check your local time with the time converter link provided.
Watch this space – 090909 is coming soon!