UpStage and Mobilise/Demobilise feature again at this year's Stuttgarter Filmwinter, on Sunday 16 January 2022.
Click here to join the presentation.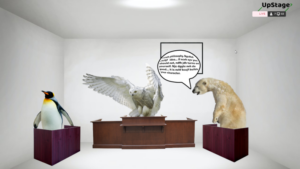 It's the third year that we've had the pleasure of presenting an "UpStage UpDate" – first in 2020 when we had not yet secured funding to rebuild the platform and were uncertain of its future; then in 2021 we were able to announce that the rebuild was underway, and introduce Mobilise/Demobilise. This year, we are delighted to present the finished new and improved UpStage platform, along with presentations by artists who created work for the Mobilise/Demobilise festival.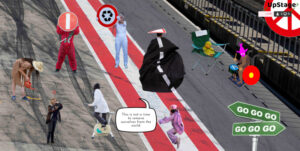 Eva Ursprung and Sara Larsdotter Hallqvist will join Helen Varley Jamieson to present UpStage and Mobilise/Demobilise, from 11:00 to 12:30 CET. Then at 13:00 CET the UpStage workshop will begin: this offers a hands-on introduction to the new platform, for anyone who is interested to learn how UpStage can be used to create and present cyberformance (live online performance) for online or hybrid audiences. There is information in German on the Filmwinter website, about the presentation and the workshop.
All Filmwinter events are accessible online; you need to register if you want to participate in the workshop.