The fourth and last event in the networked performance series "We have a situation!" will take place on Wednesday 22nd May at 19:00 CET (find your local time here).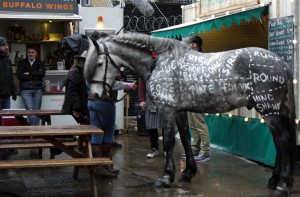 Performed live from Graz, Austria, with collaborators in Nantes (France), London (UK) and Eindhoven (Netherlands), the event is accessible to online audiences in Europe and around the world via UpStage. A half hour cyberformance will explore the food situation in Graz as a provocation to a creative online discussion of around one hour. The event will be followed by a music concert in Graz.
More information is available on the "We have a situation!" web site.